Company framework
---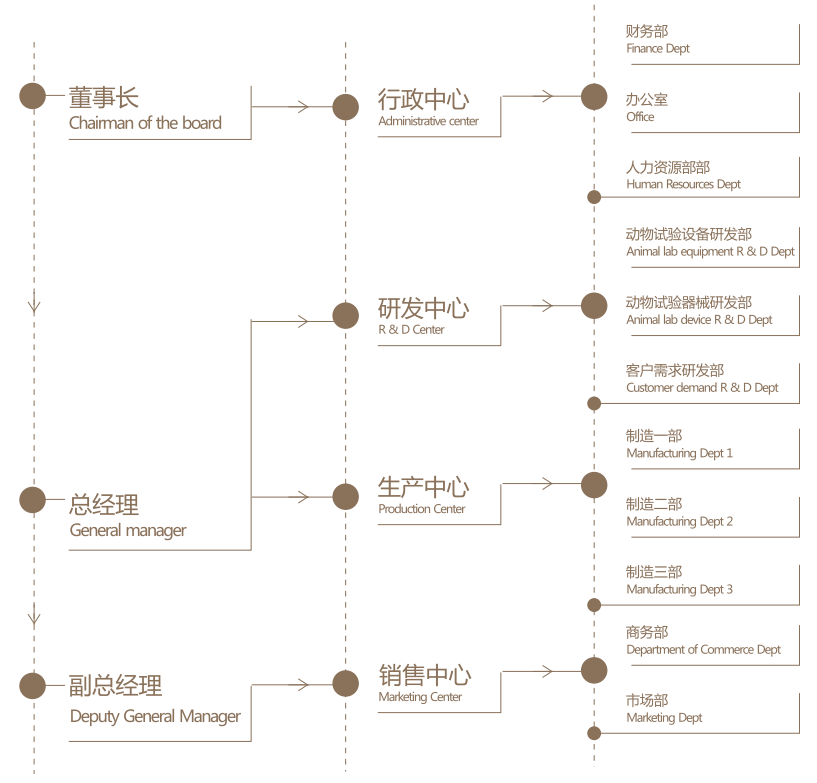 Committed to enhance value for customers
Fengshi's corporate culture, include three elements, including technology, talent, and tolerance, they are established around the core to enhance customer value, as a leading laboratory animal equipment business, we aim to forge ahead with customers to create value, to provide high quality products and services. Today, the enterprise value of Fengshi not only exist in the cause of progress and gains, more presence in the social value of each stakeholder interests, but also the public, partners and corporate members.
Enterprise architecture
Fengshi continue healthy growth, full of vigor and vitality depend on high efficiency, and collaborative organizational system, to strengthen the management, based on market demand, to seek the best combination of resources,. To improve the cohesion of team spirit in order to improve organizational efficiency ,using scientific operations and humane management to enhance the competitiveness of enterprises.