The Animal Experimental Research Center of Zhejiang University of Traditional Chinese Medicine hosted the "First Jiangsu, Zhejiang and Shanghai University Laboratory Animal Management Directors Forum"
In recent years, the experimental animal industry is undergoing a period of rapid development. The continuous emergence of new technologies, new methods, and new concepts has brought about a profound impact on the development of our industry, and at the same time has put forward higher requirements for our management.In order to be able to communicate with each other and find solutions to the common problems that particularly trouble the college industry, on November 14, 2019, the Animal Experiment Research Center of our university, the Department of Experimental Animal Science of Shanghai Jiaotong University School of Medicine, and the experimental animals of Suzhou University The "The First Forum of Laboratory Animal Management Directors of Jiangsu, Zhejiang and Shanghai Universities" co-sponsored by our center and hosted by our university was held in Hangzhou. The directors and related leaders of laboratory animal centers from nearly 30 universities in Jiangsu, Zhejiang and Shanghai participated in the forum.
Dean Wang, Director of Animal Experimental Research Center of Zhejiang University of Traditional Chinese Medicine, Dr. Li Yi, Shanghai Jiaotong University, and Zhou Zhengyu, Director of Suzhou University made the "Thoughts on Evaluation and Performance Allocation of Experimental Animals in Universities" and "Application of Embryo Biotechnology in Management of Experimental Animals in Universities" And a report on the role and space of universities in the experimental animal industry.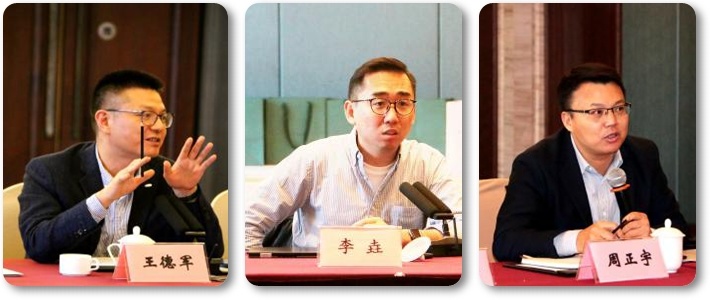 At the same time, the forum discussed the common issues that currently plague the experimental animal industry in universities, such as training related to experimental animals and management of laboratory personnel, raising animals outside the scope of administrative permits, fee performance, ethical review, teaching curriculum settings, and resource sharing. , Published their own experiences and countermeasures on the solution of the issue. The forum was discussed enthusiastically, experience and countermeasures were exchanged very well, and a lot of gains were achieved in solving common problems, which achieved the expected purpose.
It is reported that the forum results will be organized to form a common problem solution proposal draft, according to the actual situation of the unit in Jiangsu, Zhejiang and Shanghai experimental animal industry to promote first. After the meeting, a banner transfer was also held, and the next forum will be hosted by Shanghai Jiaotong University.